Together, We Can Loose Your Fat Pockets!
Stubborn pockets of fats are common in areas like the lower abdomen, thighs, love handles, and cellulite-prone regions. The challenge of eliminating these fat deposits can be frustrating and especially people become disheartened when traditional methods like diet and exercise fail to do so. If you are dreaming of sculpting your body like an artist shaping clay then enter the world of Liposuction! It is a remarkable procedure that lets you take control of your body's story. Deep discussions of Liposuction Abu Dhabi are provided in this article including eligible candidates, procedure, results, and so on. Continue reading and say hello to the best self with this secret weapon!
Quick Facts:
Cost: 7999 AED to 18,000 AED
Results:

Long-term weight maintenance

Back to work:

After 7 to 10 days

Duration of Treatment:

2 to 3 hours

Type of Procedure:

Minimally invasive procedure
About Liposuction Treatment:
Liposuction is a cosmetic surgical procedure that aims to reshape body contours. It is very compatible and fast as compared to traditional weight loss procedures. Professionals use precise tools to pull out unnecessary body mass. This procedure is a hope for individuals who are tired from diet and exercise changes. This treatment provides the fastest recovery and amazing effects.
Reason to Get Liposuction:
Contouring the body is all every person desires, Below are mentioned some of the reasons to attain the process of liposuction, including:
Willing to reform the body.
Boost self-confidence.
Wish to get rid of stubborn fat.
Want to wear fitted clothes.
You want to gain back the pre-pregnancy shape.
Appealing to decrease the fat from a specific area.
Who is the Ideal Candidate?
Patients who are displeased with their localized regions or who have had unsatisfactory results from previous fat reduction therapies should consider Liposuction Surgery in Abu Dhabi.
When you do not have any serious health issues

You should be within at least 30 percent of your target weight 

Your overall health and realistic expectations may also take part in determining your eligibility. 
Results of Liposuction in Abu Dhabi:
The outcomes are not instant. In most cases, they fully manifest themselves after three to four months. However, once acquired, the results might be long-lasting, provided that you pursue a balanced diet and exercise consistently.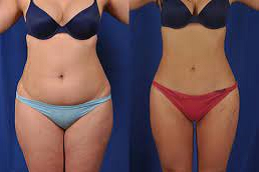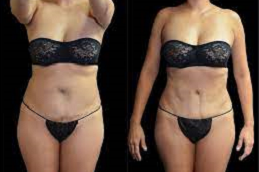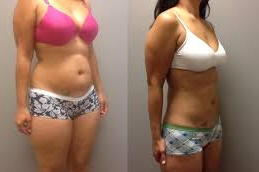 Lipo Treatment Areas:
Liposuction is most commonly used in the following areas:
Buttocks
Arms
Neck
Chest
Thighs
Lower Abdomen
Love handles
Chin
Preparation:
Liposuction Techniques:
Depending on your health and aesthetic requirements, the liposuction surgeon in Abu Dhabi will choose one of the following techniques:
Laser Liposuction – targets and destroys fat with laser
Water-jet Lipo – gentle water stream is used for fat destruction
Classic Liposuction – involves moving a cannula in a rapid back-and-forth motion to disrupt fat cells
Radiofrequency Liposuction – uses radiofrequency energy for fat liquefaction
Liposuction for Sculpted Abdomen:
This is a process that demands sculpting & increases the visibility of abs, This is an aesthetic process done by using a suction method to eliminate the deposits of fat from beneath the skin of the individual, which makes sculpting unique and results in a slimmer appearance in a strategic way.
Pre-Operative Measures:
Liposuction patients must adopt pre-operative measures. This allows them to get the most out of their treatment and reduces the likelihood of complications. Some common pre-operation care instructions are:
Refrain from using tobacco products, including nicotine patches.

For a few days, stop taking any blood-thinning drugs.

Try to quit smoking for a few weeks before the treatment.

If you drink alcohol, you should stop for at least a week.
Post-Operative Measures:
After the process, bandages might be applied to the cuts. The candidates will be required to follow the below aftercare tips to attain fast recovery and optimal results.
Do not swim.

Do not smoke.

Refrain from drinking alcohol.

Take off from work.

Do not lift heavy weights.

Avoid performing strenuous activities.

Wear a compression garment to minimize puffiness.
Recovery:
Liposuction, or lipolysis in Abu Dhabi, is not a painful procedure. Clients will report it as uncomfortable for perhaps the first three days, but they will begin to feel improved by day four. Many of Dr. Abdul Majeed's patients only need three days off work, and some don't need any at all!
Benefits & Side Effects:
Liposuction Surgery in UAE has the following benefits and side effects.
Benefits:
If you are getting Liposuction in Abu Dhabi to lose excess fat, you can expect the following advantages:
Improved insulin sensitivity
Lower overall body fat
Better outlines
Lower risks of heart diseases

Safe and effective.

Can target any part of the body.

Requires minimal downtime.

Effective and long-lasting.

Attain a more contoured body.

Minimal downtime is required
Side Effects:
Like other cosmetic procedures, Liposuction also poses risks of
Cost of Liposuction in Abu Dhabi:
Liposuction Cost in Abu Dhabi ranges from AED 7999 to AED 18,000. We are unable to provide you with exact pricing because numerous elements can influence it. The cost of your liposuction surgery, for example, may vary depending on the problem area, the technique used, and the surgeon. So, for a more accurate cost estimate, you need to meet the surgeon in person.
Below in the table, you can find liposuction prices as per the treated area.
| | |
| --- | --- |
| Type of Liposuction | Cost – AED |
| Chin | 7,999 |
| Body-tite | 20,000 |
| Body jet | 20,000 |
| Liposuction | 20,000 |
| Double chin | 8,999 |
| Lipomatic for stomach & thighs | 2,499 |
| Face | 7,999 |
| Full body | 20,000 |
| Buttocks | 20,000 |
Moreover, we are announcing installment plans which means the individual will be able to pay the cost within 6 months or a yearly payment plan. To know more consult our experts.
Maintenance Tips:
There are numerous ways to maintain the consequences of liposuction, including the following tips:
Exercise regularly.
Avoid skipping meals.
Control calories.
Eat a healthy & balanced diet.
Maintain your weight after the process.
Keep yourself hydrated by drinking plenty of water.
Follow the advice of your doctor
Best Liposuction Surgeon in Abu Dhabi:
If you are an individual having uncontrolled weight and disproportional bulky, loose areas on any part of the body. Then consult our best Liposuction Surgeon in Abu Dhabi, Dr. Abdul Majeed Makkiya. He is well qualified and well-trained, assisting the candidates with the latest room for operating, a comfortable and friendly environment. We assure you that deliver the utmost and desired results. Get rid of the excessive fat in just a few duration, stop wasting time, and have the perks of the procedure.
Alternatives:
For individuals who do not wish to go under the knife, we offer many non-surgical fat reduction procedures including:
Kybella
SculpSure
Cool Sculpting
* Consult the surgeon in person so that he can choose the best substitute for you.
Will I Get Scars?
Mostly Liposuction doesn't cause any visible scars but don't worry if they occur they are minimal and with the passage of time the marks disappear. Furthermore, following the instructions post-therapy will help the client quickly scrape away the scars that are caused. If the scars are taking time to heal then consult our experts to get the best way out.
Male Liposuction in Abu Dhabi:
The method of Male liposuction usually targets different sites, the general places are the neck, chest, belly, and flanks. Fat of the male is confined in tissues of fibrous which makes it complicated to eliminate. The therapy intends to eliminate the fat that is beneath the skin by utilizing extra tiny cuts that will heal with an effective unnoticeable scar.
Why Choose Liposuction at Enfield Royal Clinic?
When you arrive at Enfield Royal Cosmetic Surgery Clinic for your initial appointment, the surgeons will go over every detail of the liposuction and extensively discuss your exact goals for the operation. The team will also review your medical history and inquire about any habits that may have an impact on treatment candidacy and outcomes. Based on the information you provide, they develop a customized treatment plan for you so that you can achieve your desired physique.
Book Your Appointment!
If you'd like to learn more about how our cosmetic surgeons may help you reduce fat with Liposuction in Abu Dhabi, fill out the form to arrange a consultation.
FAQ's: