The concept of beauty is closely related to youth, and the search for youth continues with different methods every passing year. Rejuvenation applications are carried out in the face, body, and skin tissue with both surgical and non-surgical procedures. J-plasma Skin Resurfacing in Abu Dhabi has been developed recently, and its application results offer much more impressive and permanent effects than its alternatives.
What is it?
It is the newest generation, high-tech skin resurfacing procedure that is pleasant and has a short recovery period because it is a minimally invasive method. The method is the most popular application in skin rejuvenation and cellulite therapy. It has been increasingly popular in recent years since it can be used on people of all ages and skin types, is highly safe, and generates rapid results.
It mixes RF radiation with helium gas to expose the maximum helium gas power, which is perfect for anti-aging fibroblast stimulation. The heat underneath the skin is increased due to the helium plasma energy, causing collagen contraction and new collagen stimulation.
Result:
This remarkable instrument tightens your skin and helps you seem youthful using revolutionary technology. Furthermore, it promotes and tightens the bottom skin of your body, giving it a tense and tight appearance. This technology is more durable and stunning than the outcomes of other applications.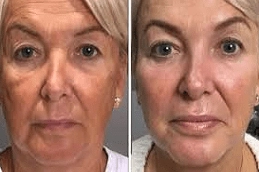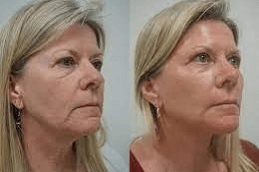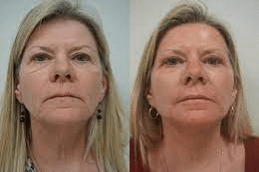 Benefits:
It can be applied to many parts of the body.
It is a simple and easy method for those afraid of surgery. It is easily applied to the face area, including sensitive body areas, and does not cause any complications.

You can see the difference in your skin before and after the procedure.

It provides tightening and recovery in the skin quickly and in a short time.

It eliminates saggy skin and improves skin quality.

You will have tense and elastic skin.

You get a younger, more dynamic, and natural look.

It is painless; you will see an immediate effect at the end of the procedure.
Ideal Candidate:
The treatment is suitable for a wide range of people, including:
People having ages between 30 and 80

patients with good general health and no health problems on their skin

Apart from this, those who prefer a fast and painless recovery process and patients who are afraid of surgery and facelift can use this method.

In addition, it is applied to every skin color, but it is more effective on light-colored skin.
However, before that, the physician determines whether you are a suitable candidate for this subject. In the first examination, the sagging and looseness ratio of the body is determined. J plasma technology gives exceptionally successful results, especially in mild to moderate loosening and sagging.
Procedure:
It is a non-surgical procedure that can be used on the face, skin, and body. Before the application, a thorough assessment and treatment technique are defined.
Depending on the situation, the local or general anesthetic can be used during the application.
This treatment is introduced under the skin with small incisions of 2 mm, which is performed in a single session.
It reduces wrinkles and sagging skin caused by age. The outcome is immediately visible after application. The skin instantly heals and tightens in the treated area. It may be used on people of various ages, genders, and skin types.
On average, it takes an hour to complete the application. Following the application, the recuperation procedure is relatively quick.
Recovery:
The recovery period following the treatment happens quickly.
Minor bruising and swelling are visible in the first week following application. The skin has a certain amount of dryness.
The skin, however, recovers entirely within a few weeks. You might observe the results for an extended period because collagen production is stimulated.
Drugs that the doctor prescribes or recommends are used to moisturize the skin. Between 3 and 6 months is required for complete healing. In most cases, adverse effects do not manifest during the healing phase.
Are the Results Permanent?
Other technologies are more unpleasant and have a shorter lifespan. This treatment, on the other hand, can immediately alleviate skin sagging. You can use it to erase wrinkles, sun and age spots, and cellulite rapidly and painlessly. The difference between before and after the application is visible. This technology allows you to have a pain-free and non-surgical procedure. The hips and hip areas can also be shaped. It makes your skin smooth and taut.
Cost:
The cost of J-plasma Skin Resurfacing in Abu Dhabi can range from AED 1499 to AED 2999. The doctor will determine the final price after the initial consultation, depending on various factors.
Book an Appointment!
Contact Enfield Royal Clinic if you are looking for J-plasma Skin Resurfacing in Abu Dhabi. Fill out the consultation form below to book a free appointment.