Be good to your skin. You'll wear it every day for the rest of your life!
Let's face it! No miracle can give you glowing skin overnight. A person needs proper care and commitment. Layers of makeup cannot give you the feeling you get when you have naturally beautiful skin. And an oxygen facial in Abu Dhabi will help you achieve that. So, what exactly is an oxygen face mask, and what does it do?
What is an Oxygen Facial?
This treatment is designed to nourish your skin and stimulate collagen growth. It includes a machine that is used to spray highly concentrated oxygen molecules directly into your epidermis. The oxygen applied to the face and neck is loaded with vitamins, minerals, essential nutrients, and herbal extracts. Celebrities, including Madonna, swear by this technique for smoother, plumper skin.
Who is the Ideal Candidate?
The ideal candidate for this procedure is someone looking to:
Cleanse pores

Improve elasticity and eliminate wrinkles

Even out the complexion
Results:
You will notice immediate results after an oxygen facial in Abu Dhabi. The benefits of oxygen facial treatment include healing problems such as acne, wrinkles, and blemishes, making your skin look younger and more radiant.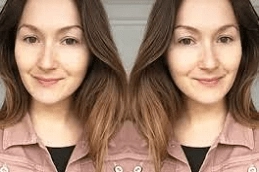 Benefits of Oxygen Facial:
Your cells need oxygen to stay healthy and nourished. An oxygen face mask delivers oxygen to the deepest layers of your skin and makes it glow.
Here are some of its benefits:
Boosts collagen production
One of the most significant benefits of oxygen facials is to boost the collagen it gives your skin, making it firmer and reducing fine lines and wrinkles.
Removes toxins from the skin
The oxygen facial speeds up the detoxification process of the skin. It negates the effects of pollution, sun exposure, and dietary fluctuations and helps repair and regenerate skin cells.
Painless
This process is extremely gentle on your skin and does not cause any side effects such as irritation, redness, swelling and burning. It is suitable for people with sensitive skin and those who want to avoid chemical, cosmetic procedures.
Fast recovery time
Usually, in the case of other skincare treatments and procedures, you will need to wait a certain period before you can return to your usual skincare regimen. But in the case of an oxygenated face, there is no specific recovery time. You can start applying creams, lotions, or cosmetics to your skin almost immediately.
How Does Oxygen Facial Treatment Work?
The oxygen facial treatment in Dubai follows the following steps:
The light treatment 
The light is used to infuse oxygen into the skin. The stick-like machine rotates all over the face, and it smooths and soothes the skin of the face.
Serum treatment 
The primary function of serum is to tighten the skin. The serum contains hyaluronic acid, minerals, vitamins, and many antioxidants. They tighten the skin, make it radiant and eliminate wrinkles and fine lines.  
Massage 
This is the final stage when your skin is massaged with lotions and creams that nourish and seal your skin so that the healing effect lasts longer. Special oxygen creams are used to massage, cleanse, scrub and exfoliate the skin.
Effect of the procedure:
The effects of the oxygen facial are as follows:
Acceleration of tissue regeneration processes

Reducing the depth of wrinkles

Restoration of the epidermal barrier

Deep skin hydration

Prevention and treatment of rosacea

Anti-ageing effect

Decrease in the severity of age spots.
What Should you Consider?
There are some points you must consider before opting for the procedure:
Skin type:
The oxygen facial that you are opting for must be designed for your skin type. Every skin type has different requirements.
Skincare:
If you have any pre-existing skin conditions like acne, it is better to take an expert's opinion before going for the procedure.
Side effects:
It is essential to be aware of the side effects, if any, before taking the treatment.
What to expect?
A skincare specialist will thoroughly cleanse your face and inject a serum or toner containing vitamins and minerals into your skin. Your skin is filled with oxygen, and then a soothing mask is applied to the skin. And once the mask is cleared, toner and moisturizer are used.
Is it safe?
After oxygen facial treatment, you can immediately resume your everyday lifestyle. It doesn't hurt like other invasive skin treatments and doesn't cause any itching, irritation, or breakouts. The method is highly safe and does not have any harmful effects.
How many sessions are needed?
Immediately after the first session, you will notice changes in your skin. However, you will need to keep an eye on it to maintain this glow.
Cost:
The cost of oxygen facial in Abu Dhabi varies according to the number of sessions and expertise of dermatologists and the clinic's reputation. The average price of oxygen facial can start from 750 AED; only a doctor can determine the exact cost in the initial consultation.
Book an  Appointment!
If you are looking to pamper your skin, you should try the oxygen facial in Abu Dhabi at Enfield Royal Clinic. Fill out the form below to book a free appointment.