The appearance of your skin changes with age. Your skin's natural collagen and elastin begins to break down, causing you to lose stability. These movements can transform smoother, younger-looking skin into saggy, saggy skin when combined with sun exposure, environmental pollution, and lifestyle choices such as smoking or excessive alcohol consumption. When your skin is falling off or your face is falling off, facial plastic surgery is no longer your only option. Sign up for a Skin Toning Treatment in Abu Dhabi to tone your face without aggressive exposure.
Aim of Treatment:
It is a soothing skin rejuvenation technique that can help you get rid of wrinkles and loose skin. Pregnancy, weight loss and other events can accelerate the flabbiness of the skin, which is inevitable due to age. Unfortunately, this can make both men and women appear older than themselves, prompting them to seek treatment. It offers a range of non-medical skin tightening treatments to help patients achieve a more youthful appearance without cracking and long lasting.
Benefits:
The treatment has the following advantages:
Without surgery or scarves, tightens moderately loose skin on the face, neck or torso.

A clear tonic effect can be achieved in several ways.

It doesn't take a lot of wasted time.

When prescribed by a qualified doctor, the risk of side effects is very low.

Treatment can usually be completed in an hour or less at the office.

The effect can last up to a year.
Results:
Cosmetologists can relieve tension on skin that is slightly flabby or sagging on the face, neck and body with a non-surgical skin tightening, which allows people to regain their lost appearance while they do not need surgical treatment.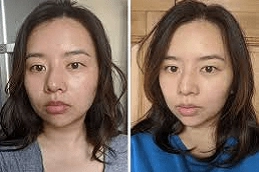 Limitations:
Following treatment, results occur gradually over several weeks or months.
You may need more than one treatment to get the results you want.

To maintain the effect, treatment must be carried out regularly.

More complex skin blemishes, such as pronounced wrinkles or stretched skin after pregnancy or weight loss, are ineffective.
Ideal Candidate:
If you meet the following criteria, you may be an excellent candidate for skin tightening:
You have loose, flabby skin on your face, neck, or body that is moderately drooping.

You want to improve the fragility of your skin from previous surgeries.

You want to see an improvement in your overall skin condition.

To tighten and tighten weak skin, choose a less invasive, non-surgical treatment option to tighten and tighten loose skin.
Treatment Options:
Outlined below are some of the most effective treatments available for toning:
Ultrasound:
Targeted ultrasonic energy, which heats the skin at specific depths and locations to stimulate collagen formation and help the skin become firmer, is used in a variety of skin tightening treatments. The treatment is performed using a portable device that sends ultrasonic waves through the surface of the skin.
Ultrasonic skin tightening has a high safety profile and has been used in medicine for several decades. It is suitable for older patients who need non-surgical micro-facial and younger patients who want to maintain their skin shape and avoid sagging skin as they get older.
Radiofrequency Treatments:
Radio frequency (RF) energy is also capable of heating the skin and stimulating collagen formation. RF, unlike ultrasound, focuses on the layers of the epidermis to make it firmer and smoother.
They can smooth and tighten the skin of older people, delaying surgery in younger people. This is a completely safe treatment that does not cause any particular discomfort.
Intense Pulsed Light (IPL):
Intense Pulsed Light (IPL) and Radio Frequency (RF) are used in the third skin tightening treatment to warm the deeper layers of the skin and stimulate a natural healing response that stimulates collagen formation.
A provider can treat a wide variety of skin types and conditions, but RF energy can be an excellent target for treating deeper layers of the skin. The combination of non-surgical skin care treatments is especially effective because they can solve several problems in one operation.
Cost:
The price of your treatment will be determined by the technique employed and the regions that will be treated. Our experts will design a specific treatment plan for you when you come in for your initial appointment, including the precise cost of treatment.
The cost of Skin Toning Treatment in Abu Dhabi can range from AED 1499 to AED 4,999.
Book an Appointment!
If you are looking for Skin Toning Treatment in Abu Dhabi, get in touch with the experts at Enfield Royal Clinic. Book a free appointment by filling out the consultation form below.