Deep Cleansing Facial is an exfoliating treatment that prevents acne breakouts, dryness, dead skin cells, and other pollutants from forming on your skin. A deep cleansing facial, when done regularly, can help your skin look clearer, more invigorated, and younger. Cleansing, steam, extractions, face massage, and facial masks are all part of the procedure.
Deep Cleansing Facial in Abu Dhabi at Enfield Royal Clinic is a facial spa service performed by our skincare experts that begins with a thorough cleansing and a gentle facial steamer, followed by deep cleansing facial treatments for the best results.
Aim of Treatment:
A deep pore cleansing facial is a four-step medical facial treatment that thoroughly penetrates your skin to remove dirt and debris accumulated in your pores.
This procedure is the most effective way to produce a clear, luminous skin tone. Deep cleansing is followed by a chemical peel or oxygen facial appropriate for your skin type, extractions, light therapy, and a relaxing and calming mask.
Your skin will appear fresh, moisturized, and have a gorgeous glow immediately following the treatment.
Benefits:
The treatment has the following advantages:
Enhance the appearance of your skin

The fine line is reduced.

Acne Treatment that is quite successful

Pores that are not blocked

Blackheads and whiteheads are gone.
Results:
The treatment will leave you with a clear, glowing complexion. Your skin will appear fresh, hydrated, and have a magnificent radiance following the treatment.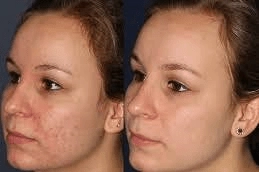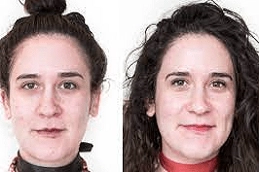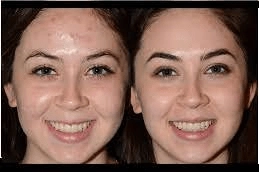 Ideal Candidate:
It cleans greasy skin, clogged pores and enhances skin clarity. The deep cleansing facial is recommended for
Those who have severe acne

Excess oil on their faces

Visible signs of polluted skin

Skin that needs be cleansed beyond the surface layer

People with severe acne

Everyone from children to adults

Enlarged pores
Procedure:
Our specialist will wipe your make-up with a mild face cleanser before beginning the treatment. Our specialist will assess your skin type and any areas of concern to customize the best skincare treatment for you.
First Stage: The Peel
A gentle glycolic acid peel is usually used to exfoliate the skin and open the pores if the patient requests it. For the most significant results, we customize each deep cleansing facial treatment to the patient's skin type, such as oily, dry, sensitive, youthful, or older.
If your condition prevents you from using a glycolic peel, microdermabrasion might be used instead. Exfoliation removes the top layer of dead skin cells, revealing newer, healthier skin underneath.
Second Stage: Blackheads and Whiteheads Removal
Following the peel, the specialist will use a magnifying glass to extract blackheads and whiteheads to assist in rid the skin of all impurities.
Extraction on the nose clears clogged or congested pores. We can use a microneedle to eliminate blackheads, whiteheads, or microcysts so you can enjoy all the deep cleansing facial advantages.
This treatment is absolutely painless and does not necessitate the use of anesthetics. Because of the risk of scarring, active acne or inflammation will not be treated at this time.
Third Stage: Hydration
The skin specialist will then do a lymph drainage massage and use effective moisturizing or anti-aging treatments that penetrate deep into the dermis and are rich in vitamins and nutrients.
Fourth Stage: Mask
After the skin has been prepped, the practitioner applies a thermal heating mask to ensure that the active substances penetrate more profound and more accurately. This phase calms the skin and prevents the extra redness caused by the preceding processes.
It's a peaceful, pleasant, and soothing way to wrap out the thorough cleansing facial. The use of a heat mask aids in the loosening of muscle fibers. When the mask cools, it tightens lifts, and firms your skin.
Aftercare:
Daily use of a thorough face cleanser is recommended.
Because deep cleansing facial benefits are abundant, making this treatment a crucial component of your skin health regimen is beneficial.
Apply an SPF cream for two weeks following the procedure to avoid pigmentation.
Cost:
The cost of a Deep Cleansing Facial in Abu Dhabi can range from AED 599 to AED 1499. The doctor will evaluate your skin and determine the techniques that will give good results. Hence, the actual cost will be determined at the initial consultation.
Book an Appointment!
We can help you achieve the skin of your dreams with our specially designed facials. If you want to get the best Deep Cleansing Facial in Abu Dhabi, contact experts at Enfield Royal Clinic! Book a free appointment by filling out the consultation form below.