Anxiety and stress are common these days and lead to different problems that can be mental or physical. Teeth grinding can be a problem due to tension. People grind their teeth when they are sleeping or when going through high stress. This issue is not that popular among people but is present in some. To solve the nuisance, Enfield Royal Clinic is giving the Teeth Grinding Treatment in Abu Dhabi so that you can get relief from the issue.
How to Describe Teeth Grinding?
There are people who sometimes grind their teeth due to stress and tension but it's not always the case. People who clench their teeth while sleeping or in other activities are not harmful but it will be good to treat the issue to stop irritation.
The problem can cause various complications. These effects can be in the long run.
Benefits:
Enhanced teeth appearance

Improved chewing ability 

Relaxed body

Strong teeth 

No downtime
Results:
Outcomes of the procedure will give you asthetic look and will amend the teeth that were broken and chipped due to the grinding process. The results will be enduring and will enhance your chewing ability. Your teeth will become strong.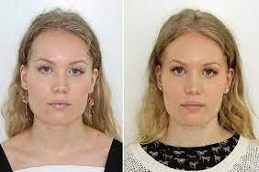 Symptoms:
Sometimes these are hearable as they are so loud that they can irritate others sleeping next to you

Chipped teeth 

Broken teeth

Pain in teeth 

Sensitive tooth 

Jaw soreness

Loosed jaw

Headache

Sleep irritation

Pain in neck
Effects of Teeth Clenching:
Teeth Grinding can cause these complications:
Loosening of teeth

Losing teeth 

Tooth damage

The fracturing of teeth or jaw

Enhanced teeth sensitivity

Chipped teeth 
Causes of Teeth Grinding?
Teeth grinding can be due to stress, use of harmful drugs, anxiety, and maybe naturally.
By reducing doing relax and avoiding stress this issue can be eliminated.
Treatment for Teeth Grinding:
There are two waysof Teeth Grinding Treatment in Abu Dhabi by which this problem can be treated.
Dental Treatment:
Mouth guard treatment:
This is the treatment of the disorder by the utilization of mouth splints.
This is worn by the patients when they are sleeping to avoid the clenching process. Each patient gets the mouth guard according to its teeth measurements. In this way, the enamel will be protected and the clenching of teeth will be stopped. This will avoid the injury chances.
Relaxation therapy:
This is the therapy to get relaxed so that the patient can get relief from the pain and irritation. The techniques used in the process are specially designed to relax the jaws and oral muscles. In this way, grinding can be lessened.
Through Crowns:
By the Use of crowns, the damaged part will be restored.
Medical Procedures:
Medicines:
Certain medicines that are given to the patient are to be utilized while he or she is going to sleep as it will diminish spasms and pain in muscles and will relax the body. For example; spasmolytic and tension blockers.
Botox:
A small dose of botulinum toxin gets entered into the jaw bone and then reduced the clenching process.
Tranquilizer:
Some medicines tranquil the mouth muscles and jaw. These are tranquilizers.
Are Clenching and Bruxism Different?
These two are a little bit different from each other. Clenching involves the tightening of teeth together still with force while bruxism is the movement of teeth within a jaw. This causes loosening of teeth and chipping.
Both these issues are not permanent and can be solved by distinct therapies. The treatment that has been mentioned above will treat the problem and will make the patient live a normal life.
How to Avoid Teeth Grinding?
There are certain ways by which a man can control teeth cleaning and these are as follows:
Doctors usually prescribe a mouth guard to such patients by which individuals reduce grinding

Commence Exercise if you want to solve the problem.

Try to relaxed either by yoga and rest

Be aware while you are grinding

Do not go for chewy foods

Do massage your jaw bones

Avoid drinking alcohol

Try to avoid clenching your teeth
Is this a Serious Issue?
Bruxism is not a serious disorder until it causes damage to teeth and jaws. This teeth clenching can cause headaches, loosening of teeth, and loss of teeth otherwise it cannot cause other worse conditions.
Fee for the Treatment:
The fee for theTeeth Grinding Treatment in Abu Dhabi varies from AED 300 TO AED 3000. The fee depends on various elements:
The complexity of the treatment

Standard of the clinic

The demand of the doctor

Education and expertise of the doctor

session s to be attended

Condition of the patient

Experience of the dentists

Location of the clinic
The final cost for the procedure will be decided by the doctor after consulting the patient.
Have a free word from Us! 
Enfield Royal Clinic will provide the treatment to resolve the grinding issue so that a patient can be at ease. You can get the treatment at an affordable price. You will get comfortable when treated by our friendly staff and expert doctors. By utilizing the advanced technologies and types of equipment we will treat the issue. We are proud of ourselves as we have become the source of several happy faces. 
You can get the best advice for your problem from our experts freely and get Teeth Grinding Treatment in Abu Dhabi. Book a free appointment by filling out the form mentioned below!