The perfect skincare, popular with celebrities who need to enhance youth and beauty before a special event!
The Red-carpet Facial in Abu Dhabi aims to provide glowing and radiant skin. It can be reserved for a special occasion or done once a month. The secret lies in a patented formula that combines mind exfoliation and amino acids to create a unique sensory exfoliation system that cleanses pores with steam, disperses blemishes, and even skin tone. The highly moisturizing professional Red-Carpet mask's final rub contains a healthy dose of minerals, hyaluronic acid, antioxidants, and collagen for chronological action that accelerates cell renewal.
What does it include?
Each treatment includes:
A non-invasive and light peel

Ultrasonic massage

Deeply hydrating mask
Benefits:
The benefits of red-carpet facial are as follows:
Instant results

Smoother, brighter, and younger skin free of fine lines and wrinkles

It fights aging signs like age spots, freckles, and blemishes

Reduced size of pores and dark circles

Blackheads are eliminated, and the face appears more lifted and defined

Minimal recovery time
Results:
The treatment results in an overall improvement of the skin. Rough skin areas and fine lines are exfoliated, enlarged pores tighten, and the elasticity of your skin returns to give you a lofty look.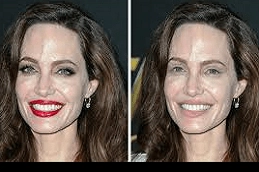 Ideal Candidate:
The ideal candidate for red carpet facial are:
Persons with signs of aging, uneven skin tone, or enlarged pores

Those with reasonable expectations understand that skin lesions cannot completely disappear even after taking Red Carpet Facial.

People with profound, obvious acne symptoms

For a significant event or as a part of your monthly facial
Pre-procedure Care:
Getting a red-carpet facial for the first time can be scary. Either way, here at our clinic, our experts believe that educating patients well in advance allows them to make the right decisions for their needs. And to that end, they have developed guidelines on what to expect before treatment.
Avoid taking blood-thinning medications a week before your face.

For about 24 hours, do not yap or tweet the area to be treated.

It is essential not to consume alcoholic beverages for at least a week.

Tell your dermatologist if you have red skin.

We strongly recommend not to come to the clinic in uniform.
Procedure:
The iconic Red Carpet facial is ideal for those who want real value without the downtime associated with high-intensity treatment. It can be safely carried over to the day of the event. The treatment is based on three main steps:
A light peel
The first step is to clean the skin's pores of any impurities deeply. It is done using light to a medium chemical peel, which removes the top layer of skin and clears all impurities.
RF treatment
In the second stage, radiofrequency keying is performed. It instantly makes the skin youthful, firm, rejuvenated, and firm. In addition, it controls the bone marrow and the jawline.
Deeply hydrating mask
The last treatment step is to apply a mask that deeply moisturizes and hydrates the skin. The final step adds a beautiful glow and brightness to the face.
Post-treatment Care:
Remember, as with other skin treatments, things can worsen before getting better. In other words, your face looks unattractive before it becomes radiant and youthful.
Most clients experience swelling, pressure itching, and mild dizziness immediately after treatment. However, these side effects should go away within 24 hours or so.
You should avoid going out into the sun for at least 24 hours. Only use organic and safe soaps for a month. Do not use any hair removal methods on your face.
Cost:
The average cost of a red-carpet facial in Abu Dhabi can range from AED 700 to AED 900. Remember that the price of treatment can vary depending on the skin problem you want to correct, your health, location, and the experience of the healthcare practitioner.
Book an Appointment!
Get rid of clogged pores, freckles, and dull skin. Avoid all signs of aging. Make skin radiant and youthful with our red-carpet facial, the best in UAE! If you are looking to get a red-carpet facial in Abu Dhabi. Book a free appointment by filling out the form below.