You must have heard about the popular product that has been advertised on the internet in recent years.
Due to the effect of this device on fibroblasts, the cells of the dermis that produce collagen, hyaluronic acid, elastin and other proteins and chemicals that keep the skin toned, smooth and youthful, this method is also called fibroblast therapy.
Aim of Treatment:
This is a modern cosmetic treatment for wrinkles, collagen loss and sagging skin. As we age, the cutaneous layer of our skin becomes thinner. As a result, we produce less collagen and lose firmness. All of these factors cause skin laxity and wrinkles. Plasma Pen Treatment in Abu Dhabi is a procedure that treats a range of skin problems such as loss of elasticity, sagging and wrinkles, which are usually treated with fillers or plastic surgery.
Benefits:
The treatment has a wide range of uses and has several advantages:
It smoothes wrinkles especially well.

The eyelids can be tightened, and any part of the skin can be tightened and restored.

Improve skin tone, elasticity and texture.

Tighten loose skin

Significantly shrinks, puffs and smoothes wrinkles and creases.
Results:
The procedure is effective for a number of skin problems, including loss of elasticity, skin laxity and wrinkles, which were previously treated with liners or plastic surgery. These are the most advanced and non-invasive wrinkles in the world, loose skin and dull treatment equipment.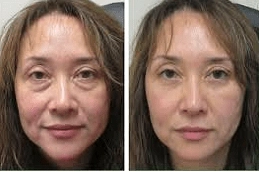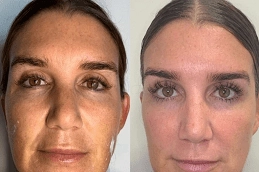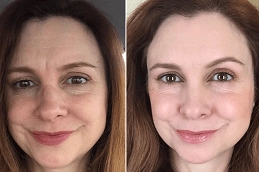 Ideal Candidate:
The best candidate for the treatment is someone looking to:
Treatment of layers of the face and wrinkles, especially the area around the eyes and wrinkles on the upper lip.

Treatment of sun damaged skin.

Care for loose and non-greasy skin.

The surface and color of the skin are improved.

Complete skin rejuvenation
How does it work?
The treatment is carried out by well trained and qualified professionals. It effectively lifts, lifts, rejuvenates and regenerates almost any part of the skin.
It converts electrical energy into diatomic nitrogen gas and delivers it to the skin surface without contact. The epidermal layer of the skin is micro-traumatized, and the deepest dermal structures are heated and penetrated through thermal conduction.
Plastic Surgery and Plasma Pen:
Apart from plastic surgery, it is the only treatment for the aging eyelids. Treatment does not require injection anesthetics, scalpels, or stitches.
This treatment has very low risk, few side effects, and very little time to decay. After treatment, most patients will be able to return to work the next day.
What Areas can be Treated?
It is a fantastic treatment for any part of the body, especially the face and neck.
Accordion lines on the outside of mouth

Acne scars

Around the eyes, there are crow's feet.

Lines on the forehead

Tightening of the jowls and jawline

Nasolabial folds or grin lines.

Smoker's lines or vertical creases around the mouth.

Bags and hoods on the upper and lower eyelids
Recovery and Aftercare:
Processing is carried out in the form of a grid and points with modified raw and processed areas. Microscopic dots are spots on tissue that leave brown and black dots on which crust can form over time.
This ethmoid crust usually lasts for about a week before it becomes natural. Redness and swelling are always present, but only last for a few days. Some lotions your doctor may prescribe can help speed up and maximize the healing process.
You need to protect yourself from UV rays from the sun for several weeks after your procedure to avoid hyperpigmentation. Makeup should not be used until the skin is completely healed.
Applying ice packs and about 15 minutes of ice several times a day can help control redness, swelling, and discomfort in the first 1–2 days.
Side Effects:
Compared to more aggressive procedures, the treatment is relatively safe. However, no activity is complete without risks, so it is important to study and understand them.
Bruising and swelling

Flaking and blistering of the skin are two terms for the same thing.

Skin pigmentation

Bruises
How Long will the Results take to Appear?
Although the effect of the skin tightening procedure is impressive, it should not be recommended as a substitute for surgery in cases of moderate to severe skin laxity. This kind of results can only be achieved through surgery.
In most cases, you will see a quick tightening followed by a gradual improvement in the appearance of sagging skin over the next three months. You may need more than one session depending on your expected results.
Is the Procedure Painful?
Treatment is mildly painful. Pain tolerance is different for everyone, and some parts of the body are more sensitive than others. During treatment, an anesthetic cream can relieve discomfort.
Cost:
Based on the extent of the area to be treated, the clinic and doctor chosen and the geographic location where you are undergoing the treatment, the cost of Plasma Pen Treatment in Abu Dhabi can range from AED 999 to AED 1499. The
Book an Appointment!
If you are looking for Plasma Pen Treatment in Abu Dhabi get in touch with experts at Enfield Royal Clinic without paying anything. Fill out the consultation form below to book a few appointments.