Get Ready to have an Elegant Stunning Smile!
The protruding teeth are a hurdle in your cute and catchy smile. You would probably get embarrassed when a person starts watching your teeth instead of focusing on your words because of your odd teeth shape. We completely understand the awkward situation and your condition. But, now you don't have to take stress due to this as we are providing treatments that will align your teeth and will give them balance. You will smile confidently!
What are Protruding Teeth?
When the teeth of someone do not join properly due to overlapping the condition arises which is protruding teeth or malocclusions. In this condition, the upper jaw is usually out of the line. It not only affects your looks but also causes difficulties related to your daily routine such as proper chewing and crushing the food.
Reasons for this Teeth Unalignment:
There are certain things that make your teeth protrude. Sometimes, people are born with such disorders. Also, the tongue pressurizing towards the teeth causes this problem. This too involves lip biting as you bite your lips,  pressure is applied by the lower teeth to the upper ones. This activity when become your habit leads to the permanent protruding of the teeth.  
Types of Overlapping Teeth?
There are two types of conditions regarding protruding teeth. There are people who have the same problem but both will have a completely different appearance depending on the teeth which are over-biting. 
Excessive overjet:
Conditions in which the upper jaw and front teeth stand out are called excessive overjet.
Negative Overjet:
The condition in which the lower anterior falls out is known as negative overjet.
Kinds of Treatment:
Our Enfield Royal Clinic is offering a variety of treatments to align your teeth so you can choose the best one for you.
Clear Aligners:
These are invisible teeth casings used to apply force on the teeth inward. These work in the same way as braces but the main privilege of utilizing this procedure is its transparency as compared to braces. The treatment time through these straighteners is short and quick. They are comfortable to wear.
Braces:
Dental Braces cause the teeth to regain their original place. This is a myth that putting on braces will cause pain there is nothing like that In fact it is a painless treatment although it will cause some discomfort or irritation as something new has entered your mouth but it does not cause pain. It's a more reliable procedure than Invisalign. 
The average age for braces application is about nine to fourteen as its an age where changes work more effectively instead of their impact in adulthood.
Stunning Outcomes:
The outcomes of our Protruding Teeth Treatment In Abu Dhabi are:
Braces or aligners give you long-lasting teeth shape. 

The amount of time for which you have to put these depends on your teeth' condition.

Your doctor will tell you when you have to put them off after gaining satisfactory results. 
Benefits:
Enhanced teeth look

Catchy smile

It will improve your bite

Better speaking

Proper align teeth
Who is the Perfect Candidate?
People who are facing problems like over-biting have an upper jaw more outside than the lower one, want a perfect align smile, a gingival smile, or have chewing issues are the one's opt for the treatment. The treatment option for which you have to go will be predicted by your doctors at Enfield Royal Clinic.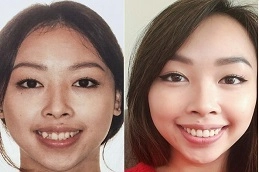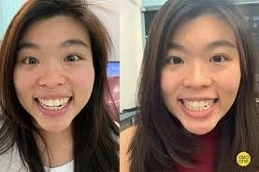 Safety Measures to Avoid Worsening Protruding Teeth:
Stop lip-biting

Use teeth aligners

Consult an expert Orthodontist

Focus on your teeth
Pre-Procedure:
It's alright to get anxious because of the treatment but before getting the treatment you have to prepare yourself for slight discomfort, irritation, and maybe minimal pain. Brush your teeth properly prior to the treatment.
Procedure:
Getting a teeth alignment treatment first involves a checkup by the doctor to examine the condition of your teeth first by the doctor and then by x-ray so that the doctor becomes aware of every single detail of your jaws and teeth. To start the process, the teeth will be cleaned properly then a cheek retractor will open the mouth wider and will make the teeth visible, to make the teeth dry a teeth dryer will be used. Zinc phosphate will hold the braces in place and then the wire will be adjusted between the braces. Finally, the braces will be tightened by the doctor.
Methods to Take Care of Treated Teeth?
After you have applied braces you have to take care of your teeth more than the care you used to do.

Use teeth whitening products. 

Do proper brushing to restrict plaque formation around the braces.

 Be attentive towards the white teeth stains.

Use a retainer as advised by your orthodontist.
After Effect:
Discomfort

Swelling

Sometimes a mild headache

Difficulty in speaking for 1 to 2 day
How Much It Will Cost You?
The cost of a Protruding Teeth Treatment In Abu Dhabi will be around AED 7999 to AED 15000. There exist certain factors that are deciding the cost of the treatment like the surety of the results that a doctor is promising, the level of the Clinic,  qualification, and expertise of the physicians, location of the clinic, and the sensitivity of the treatment. Also, the condition of your teeth will determine the final cost. So, to get sure about the cost must visit the doctor.
Straight Align Teeth With Enfield Royal Clinic!
We are working for the best results a patient, ever receives. Our Clinic cares about your smile and we are giving adorable smiles to our patients for years. Make your smile perfect with our doctors at reasonable prices and quality treatments. Instead of paying extra money for consultations book our free consultation form and get free guidance on Protruding Teeth Treatment In Abu Dhabi from our doctors.