Small things often lead to more significant problems. Tiny scars and deformities on our faces can cause the skin to look imperfect. We are all born with the delicate skin of a child. However, throughout our lives, the skin must go through many trials: sun damage, aging, acne, which is reflected both on the face and in the soul.
No one deliberately strives for scars, but if we have any, we hide them under makeup. However, this is not an option, especially when you want naturalness, always in fashion.
In our clinic, a program is drawn up for the treatment of acne scars. You will be able to choose a reliable combination of the latest generation of laser treatments, as well as other options to help reduce or altogether remove acne scars and other surgical and burn scars.
Benefits of Treatments:
In just a few procedures, the patient can eliminate many problems, and most importantly, become more self-confident and happier. Advantages of our skin care treatments include:
Lack of Severe Preparation and Rehabilitation 
Many services in cosmetology are called "lunch break procedures" because they are possible at any convenient time, do not require a long recovery. On the correction day, the patient is already returning to his usual activities: working, walking, resting.
The standard session duration may be from 20 minutes to 1.5 hours.
In the absence of hypersensitivity in the patient, the clinic's doctors perform cosmetology procedures without anesthesia. Hardware techniques do not require anesthesia at all.
Some of these procedures are the best alternative to plastic surgery. The techniques are simple, painless, minimally invasive, and have a minimum of contraindications.
Results:
Skincare treatments allow women to correct all imperfections and signs of aging. Exclusive bioregenerative techniques and modern technologies allow you to preserve younger, youthful skin and  cause no harm to health.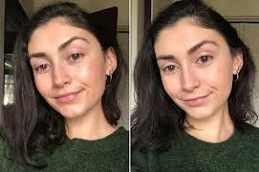 Popular Skincare Treatments:
Following are some of the most popular skincare treatments in Abu Dhabi & Al Ain:
Mesotherapy:
Hyaluronic acid is one of the most critical components of our skin. The appearance of the skin depends on its concentration in the cells of the dermis. Skin saturated with hyaluronic acid looks youthful, firm, and even. At about the age of 25-30, the amount of hyaluronic acid in the dermis begins to decline. Every year we lose about 3% of hyaluronic acid, and signs of skin aging gradually start to appear.
Anti-aging mesotherapy procedures are aimed at restoring the concentration of hyaluronic acid in the skin.
When performing mesotherapy procedures using microinjections, hyaluronic acid is injected into the skin. Thanks to hyaluronic acid, the processes are activated in the skin: fibroblasts are stimulated, the synthesis of collagen and elastin is activated, the body itself initiates the synthesis of hyaluronic acid, the properties of skin regeneration are improved, aging processes are slowed down, the skin tone, elasticity is restored, the skin acquires a healthy color.
Depending on the problem of the skin, it is moistened, wrinkles are corrected, procedures are carried out to prevent skin fading, to give the skin freshness.
Chemical Peels:
Chemical peels are procedures performed to remove small spots left after acne and make the skin of the face and body smooth, restore it, give it a feeling of freshness, and improve its structure.
The procedure is performed for:
The treatment of post-acne scars

In the presence of enlarged pores

To reduce or eliminate fine wrinkles

For the treatment of dry skin areas

With pigmentation disorders

To soften dry, rough skin

To improve the structure and color of the skin.
HydraFacial:
HydraFacial is a non-invasive technology for rejuvenation, deep cleansing, and moisturizing the skin in modern aesthetic cosmetology. HydraFacial is an all-inclusive procedure.
It is currently included in the top of the most popular procedures in the most prestigious aesthetic medicine clinics and Spa salons worldwide.
A single HydraFacial treatment has a triple effect on the skin:
Skin cleansing and exfoliation,

Extraction, antioxidant therapy and

Hydration
The skin is simultaneously effectively cleansed under the influence of a vacuum and actively moisturised with various active serums.
It renews, intensively moisturises the skin, eliminates various skin problems, and provides anti-ageing facial skincare treatments in Abu Dhabi.
HIFU Treatment:
HIFU is an acronym for HIGH INTENSITY FOCUSED ULTRASOUND. The latest technology can guarantee a non-surgical lifting treatment; therefore, it allows a gradual skin rejuvenation without the need to resort to invasive methods.
HIFU is an innovative method, which has several advantages compared to classic surgical lifting, including:
Invasiveness of treatments reduced to a minimum.

The ultrasonic beam released can reach the deep layers without affecting the skin.

The transmitted energy leaves no trace and does not cause skin lesions.

No special treatment is required after therapy, so you can immediately resume your activity.
Non-Surgical Facelift:
By non-surgical Lifting, we mean an innovative aesthetic medicine treatment. It allows you to restore the volumes of the face, which are lost with the appearance of wrinkles and the reabsorption of fatty tissue, showing an often-tired appearance on the face.
Benefits of non-surgical lifting:
Has greater effectiveness in relation to cosmetics

Non-surgical lifting techniques are completely bloodless and safe

They are relatively comfortable and do not take long
A non-surgical facelift is characterized by a short or utterly absent rehabilitation period. After a non-surgical lifting, there is no recovery period as such.
Book an Appointment!
Your skin is an essential part of your personality; taking care of your skin is vital. It is crucial to choose the best dermatologist for skin care treatments in Abu Dhabi. Fill out the consultation form below to book a free appointment.