PCA Ultra Peel is unlike any other chemical peel!
This unique type of chemical peel works wonders with secret ingredients designed to deeply exfoliate the surface layers of your skin.
With the PCA Peel Treatment in Abu Dhabi, you can achieve perfect skin and outstanding results. Some patients require multiple treatments, but many require just one treatment to feel the difference.
Aim of Treatment:
It can be used to improve the tone and texture of your skin. It can also reduce or eliminate hyperpigmentation, including melasma, acne and acne scars, and reduces fine lines and wrinkles. After just one treatment, the skin stimulates collagen production, resulting in firmer and more youthful skin. In addition to amazing results such as facial skin, it can also remove hyperpigmentation from hands and breasts. It also works well with laser and injection treatments, which can be used as part of a broader treatment plan.
Benefits:
The treatment has following benefits:
Improved complexion, clear skin and even skin tone.

Brighter and lighter skin with an enhanced skin tone and texture.

Sun damage and age spots are eliminated.

Acne and melasma will also get better.

The treatment will trigger collagen production.

Patients should expect the exfoliation and moisturizing coating to begin two to three days after treatment and last up to ten days.

Reduced fine lines, wrinkles, and discoloration.
Results:
By the sixth or seventh day of treatment, you will see amazing results for your skin; your skin will be firmer, brighter, and have a healthy and youthful complexion. You will continue to see improvements in the quality of your skin over the next four to six weeks.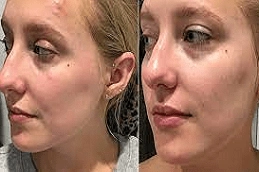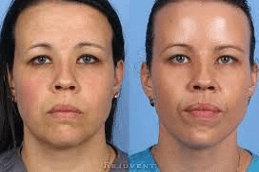 Ideal Candidate:
PCA Peel Skin is a painless skin peel that, in addition to repairing and regenerating damaged skin, offers a protective treatment option for young skin that currently has no visible signs of damage.
One of the many benefits of PCA Peel is that it is suitable for all skin types, including darker skin types.
Preparation:
To get effective results and ensure that you get good results, you must follow some pre-treatment guidelines:
Before the treatment, it is recommended to take the initial consultation with the doctor. The doctor will take a complete medical history and conduct a thorough skin analysis.

Your expectations and hopes will be discussed in detail.

Your lifestyle choices that affect the skin might also be discussed.

Avoid excessive sun exposure and tanning before the treatment.

Do not use retinol.
The doctor will use all this information to develop a unique plan that will be individually focused on you.
Procedure:
The treatment will follow the following steps:
The treatment is started by cleansing your skin before applying the PCA Peel.

After the first layer, you may feel a slight tingling sensation. After a while, another layer will be added, which will increase the tingling.

The sensation soon subsides, and then another coat is applied, after which your skin becomes thin.

It takes us 20 to 30 minutes to complete the procedure, but you must leave the skin on your skin for at least four hours after taking it.

The doctor will give aftercare instructions and might suggest some skincare products.
Recovery:
Follow the following guidelines for a smooth recovery:
Keep cool and avoid overheating the skin when exfoliating.

Maintain good hydration and use a daily SPF post-peel.

Avoid tanning salons, pools, saunas, steam rooms, and exercise after treatment.

Avoid exfoliation two weeks before treatment.

Don't try to take off peeling or flaky skin.

Do not use ice or frozen water on the treated area.

Redness, flaking, and peeling may occur for several days.
How many PCA Peel Treatments are Needed?
You only need one PCA Peel cleaning; however, you must leave 40 days between treatments if another is required. After just one treatment, our patients notice that their skin looks very revitalized; even the appearance of sun damage and acne is improved. For best results, you can use the treatment three or four times a year to help you maintain a healthy glow after treatment.
Is PCA Peel Safe?
PCA Peel has very few risks and complications that are often associated with other skin defects. Immediately after the procedure, you may feel a slight reddening, and skin sensitivity can persist for up to four days while your skin tries to restore its pH balance.
Are the Results Permanent?
You can improve the treatment results by following good skin care guidelines that include protecting your skin from sun exposure. We will advise how best to protect your skin when you visit us.
Cost:
The cost of PCA peel treatment in Abu Dhabi can start from AED 499 per session. The cost can vary depending on several factors. The doctor determines the actual price after the initial consultation.
Book an Appointment!
If you are looking for PCA peel treatment in Abu Dhabi, contact the Enfield Royal Clinic to book a free appointment by filling out the form below.